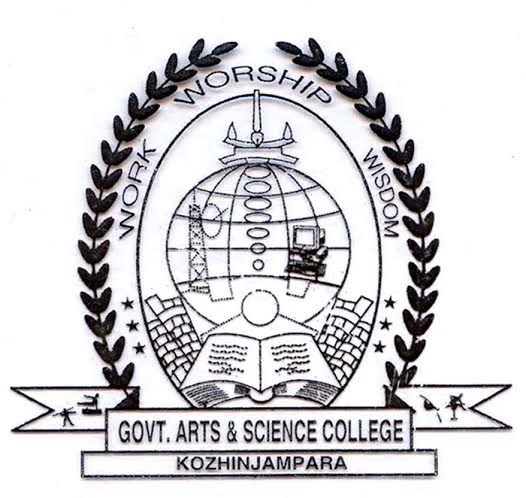 Components of the emblem are:

Two Olive branches in guarded position, symbolizing the coverage /existence of peace and tranquility in the campus.
Inscription of the motto of college with three guiding stars on both ends, denoting the three guiding words for all our course of actions.
A Learner with an open book denoting the never ending process of education and scholarship.
The Globe refers to the universality of education and globalized opportunities of career.
The Antenna with transmission tower and the computer denote the advancement in science and technology, especially the ICT.
The Bhadra Deepam on the top represents the enlightenment through education
The extracts of construction in the background denotes the Tipu's Fort at Palakkad ( the home district of our college)
The bottom tagline contains name of the college
The right and left portion of tagline contains symbols of sports and games.